Ridgeview Inn, Lowville, NY
Ridgeview Inn, a year-round restaurant and banquet facility located on the edge of Tug Hill in Lowville, NY, has seen business success in rural Lewis County, NY. With the expansion of their facility, business has exploded; now being know for one of the Regions best event and wedding venues. Read Ridgeview Inn's success story as told by owner and operator, Heather Houppert.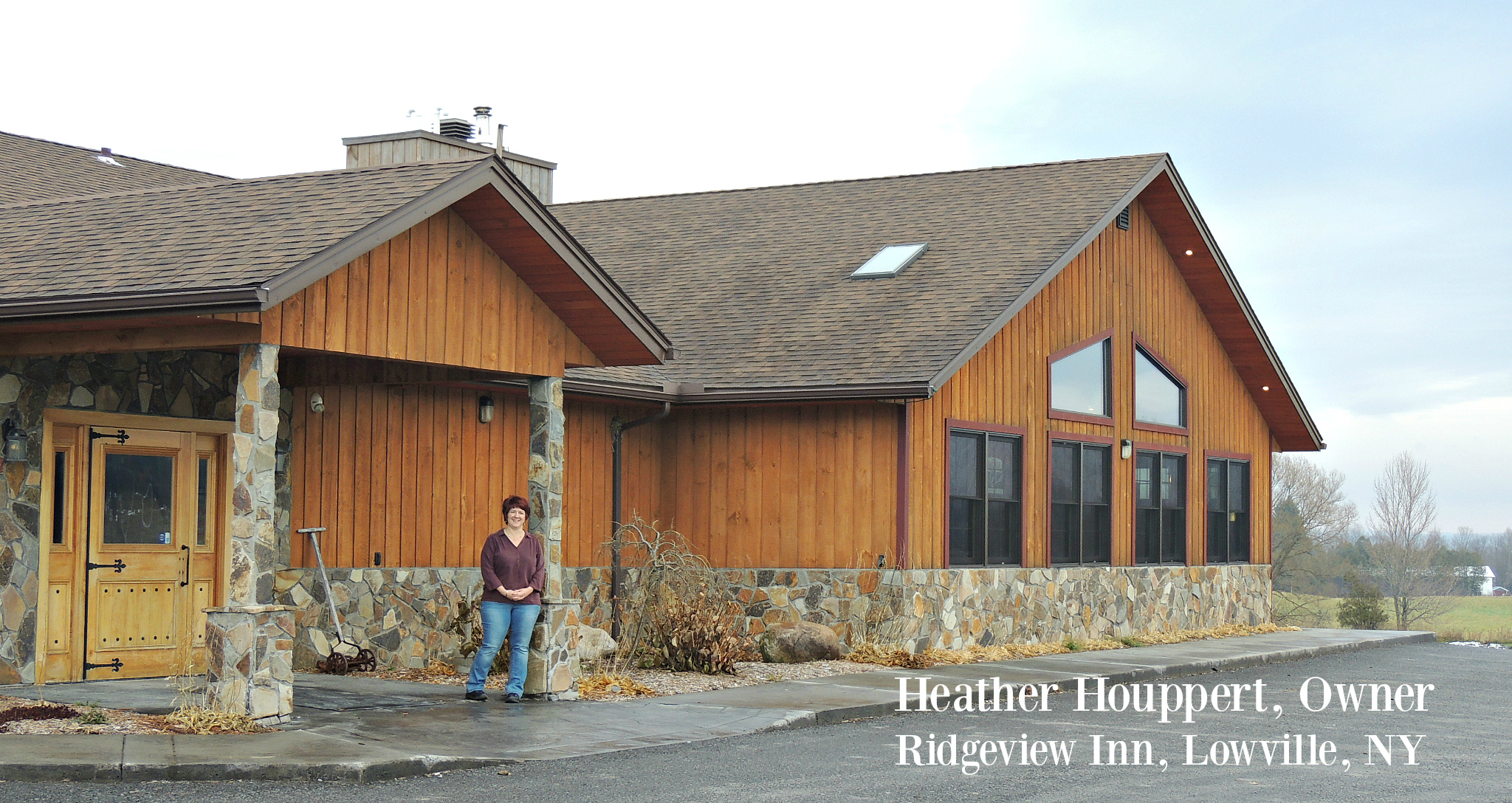 Number of Years in Business: 5 Years
Number of Employees: 10-15 Employees
Describe Your Success Story.
I sometimes question if I feel like I have moved to the "success" level. Part of me believes yes, but part of me wonders. I do know, that without the addition of the banquet facility, success would have never happened. Success began to show signs in 2014 with our first wedding season; landing us 18 weddings. 2015 and 2016 have grown from there. In 2017, we are near capacity and already have a few bookings for 2018.
I feel like I am the day of event planner for each bride. I am told that I do far more than most other venues when it comes for setting up for their day; to me, I just believe it is part of the job. My goal is for their day to be perfect.
Why Did You Choose to do Business in Lewis County, NY?
There really was never another option. I returned to Lewis County at the age of 5 and, quite honestly, never had any interest in leaving the area. I love the small town support. They appreciate and understand hard work. Lewis County is where I believe I will retire.
What are the advantages of doing business in Lewis County?
Small community commitment and loyalty.
What advice would you give to someone starting a business in Lewis County?
The best advice is to be willing to put your personal commitment into the task, whatever it is. You personally need to be willing and able to work the necessary hours for the business to succeed. You also need to be willing to change your thoughts and ideas to that of your customer. If you are not offering what the customer wants, you have zero chance of success.
Learn more at Ridgeview Inn!