Cummings Farms Cream Line Milk
Established in 1965, Cummings Farms in Turin, NY has found a way to creatively utilize their milk supply through local partnerships, educational opportunities and perseverance. Cummings Cream Line Milk has developed a product line of full fat Grade A milk that is pasteurized but not homogenized and is bottled locally in Lyons Falls, NY. Their products have quickly become a staple to the local community and are now available in their self-serve farm store and in several retail stores in Lewis County.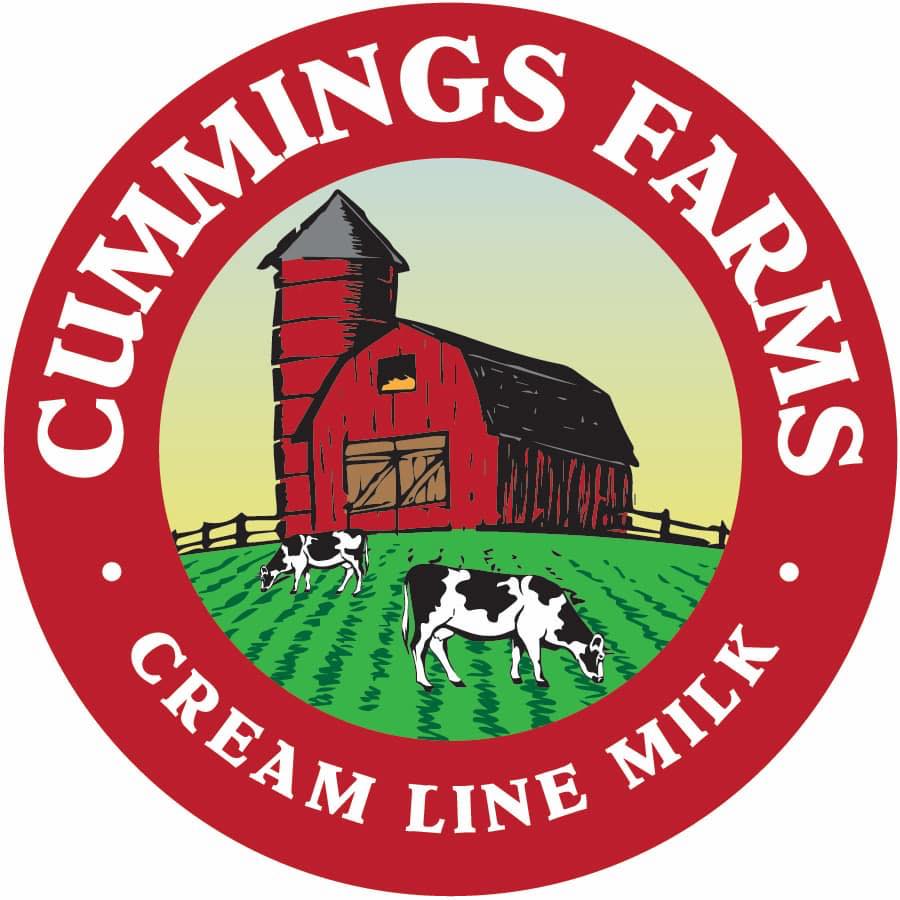 Owners Bob & Meghan Cummings
Address 3830 West Rd Turin, NY 13473
Describe your start-up story Bob has had the idea to do this for quite some time. He took his first informative class about 15 years ago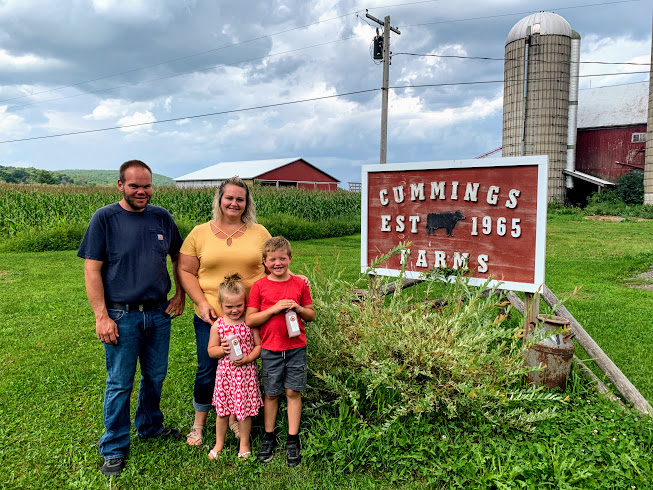 with Cornell Cooperative Extension of Lewis County. We had plans of trying to start things on our own, but it never seemed to be the right time. The idea didn't become a reality until summer of 2018 when we got an opportunity to work with Black River Valley Natural in Lyons Falls, NY. We brought the idea of Cream Line Milk to them to see if the idea would take off.
We started with different recipes for chocolate milk in our Instant Pot in our kitchen until we found one we wanted to try on a larger scale. In April 2019, we processed our first large batch. We were blown away by the positive response we received! We started selling our milk at Lowville Producers Dairy Store, Dolhof True Value and out of cooler our garage. We had a hard time keeping up with the large demand at first, everyone wanted to try the new product!
In July 2019, we opened our small self-serve farm store to sell our milk and many other local products. We have now expanded our retail locations to include Cliffs Local Markets in Port Leyden and Alder Creek, West Martinsburg Mercantile, Colwell's Farm Market, Lewis County General Hospital Cafeteria, and Lewis County Sheriff's Department. We started out with white and chocolate milk and have since
added strawberry and coffee milk.
Why did you choose to do business in Lewis County? We were both born and raised in Lewis County and obviously still farm here. Lewis County has countless opportunities for young farmers and agribusiness. What better place to start a business than surrounded by your family and closest friends to support you!
What are the advantages and/or opportunities of doing business here? Lewis County is a small tight knit community, and everyone is very willing to support local businesses! People like to know where their products are coming from and how they are being processed. We all have to support each other to keep our community going. There are many local resources that can we used to help get your business off the ground and keep it successful.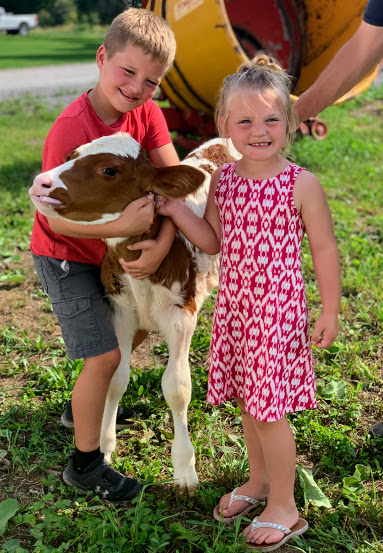 What advice would you give to someone starting a business in Lewis County? Start small and stay focused on short term goals. It takes a lot of patience, perseverance, and risk taking. Use as many local resources as you can such a Lewis County Industrial Development Agency and Cornell Cooperative Extension of Lewis County. There are always people willing to help so don't be afraid to ask a lot of questions. These people want to see you succeed!
How has Lewis County Economic Development assisted your business start-up? Lewis County Economic Development has recently helped us to obtain a grant. We now able to purchase our own equipment to start processing our milk completely on our own. We are so thankful for all the help and patience Brittany gave us along the way. We are so excited to take this next step in our business and we can't thank them enough for getting us to this point!
Check out their NEW Website: cummingsfarms.mynny.biz
Like Cummings Farms Cream Line Milk on Facebook