Denmark Gardens Apple Orchard
Patsy and Max Makuch leveraged research, creativity and a whole lot of love for their hometown to create a new experience on their fourth-generation dairy farm. What started as a retirement hobby has turned into a beautiful apple orchard with over 700 trees. The orchard, just 10 miles from Lowville, offers 11 apple varieties throughout the autumn season. After ten years of diligent planning and maintenance, Denmark Gardens Apple Orchard is open for their first u-pick season! The Apple Shack is open seven days a week, while u-pick will be available select weekends this fall.
Family Business Owners Patsy & Max Makuch
Address 10080 Old State Road, Denmark NY
Number of Years in Business 10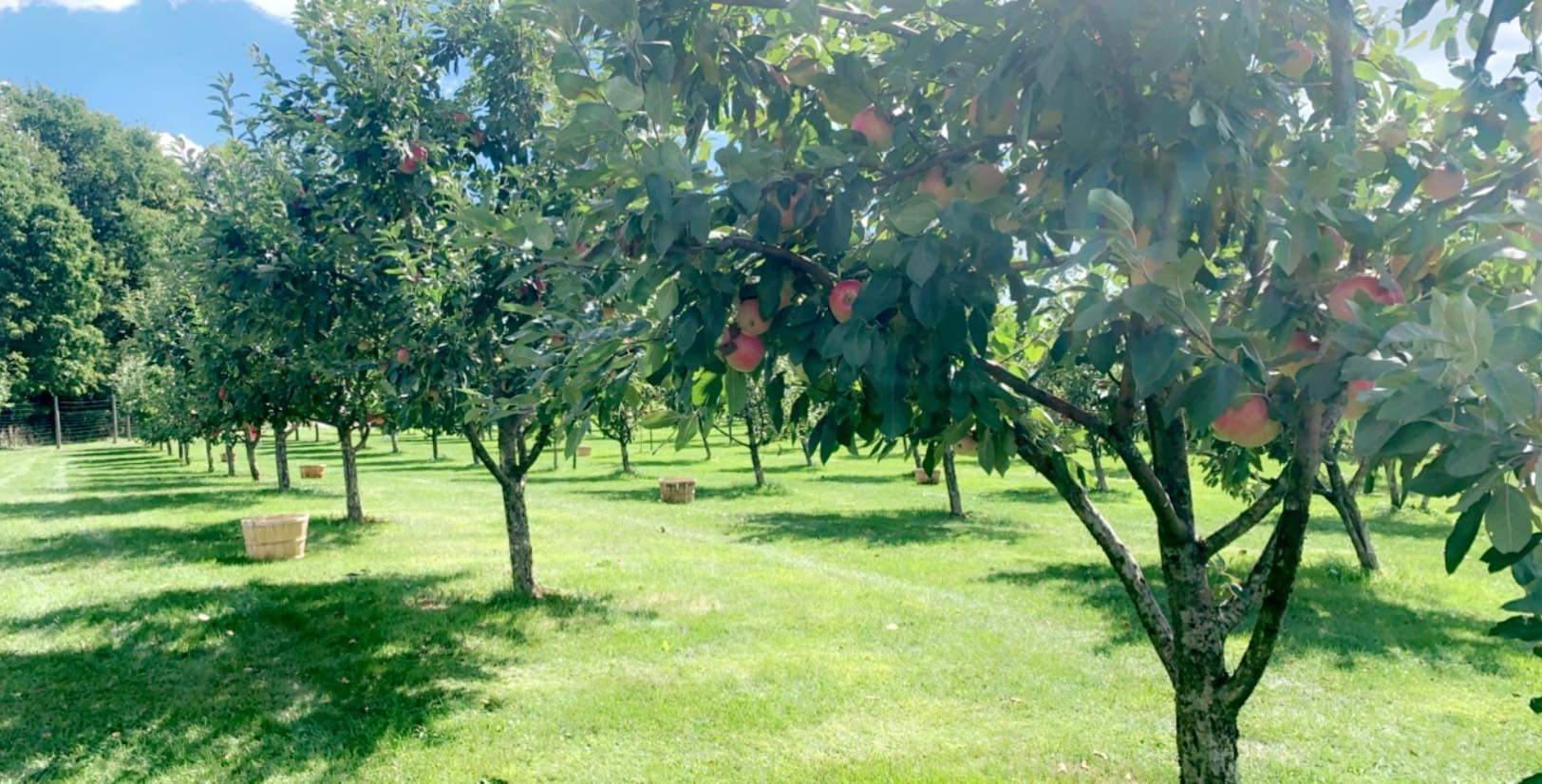 Describe your start-up story. Max and I were the fourth-generation on our dairy farm, and as we were nearing retirement, I approached Max and asked, "What do you think about starting an apple orchard?" With a business plan in place, we planted 300 trees in 2010. It took three years for the trees to grow and harvest our first round of apples. That year we also built the "Apple Shack," our farm stand where sell our pre-picked apples and have a self-serve counter. Fast forward to 2020, we are excited to offer our first season of U-Pick apples, which has been well received so far.
Why did you choose to do business in Lewis County? We are both Lewis County born and raised and couldn't imagine moving away. Winters are tough, but spring, summer and fall in Lewis County are irreplaceable!
What are the advantages and/or opportunities of doing business here? As with all farm ventures, there is always a direct farm to consumer approach. The public is fascinated with farms and is very interested in knowing where their food comes from. We have a population of people living in our region who are very dedicated to supporting local businesses, and that is an advantage of doing business here.
What advice would you give to someone starting a business in Lewis County? Be original, be unique, and be sure to have a very thoughtful plan in place.
How has Lewis County Economic Development/IDA helped or made an impact on your business? LCED has a great team behind it with some innovative ideas. My business has been given the opportunity to get an affordable, but expertly crafted, website through the mynny.biz platform. If it were not for this platform, I would not know where to start with a website to increase my online presence!
Website: denmarkappleorchard.mynny.biz
Like Denmark Gardens Apple Orchard on Facebook
Need a website for your business?