Gerald A. Nortz, Inc.
Business Name Gerald A. Nortz, Inc.
Number of Years in Business: 95 Years, 3rd Generation Owner Since 1998
Number of Employees 5
Location of Business 7490 South State Stree, Lowville, NY
Describe Your Start Up Story My Grandfather, Gerald Nortz, established a Packard dealership in 1924 in the current location. A Chrysler and Plymouth franchise was added soon after, and he expanded the square footage in 1957 after a large fire destroyed the business block directly next door, on the corner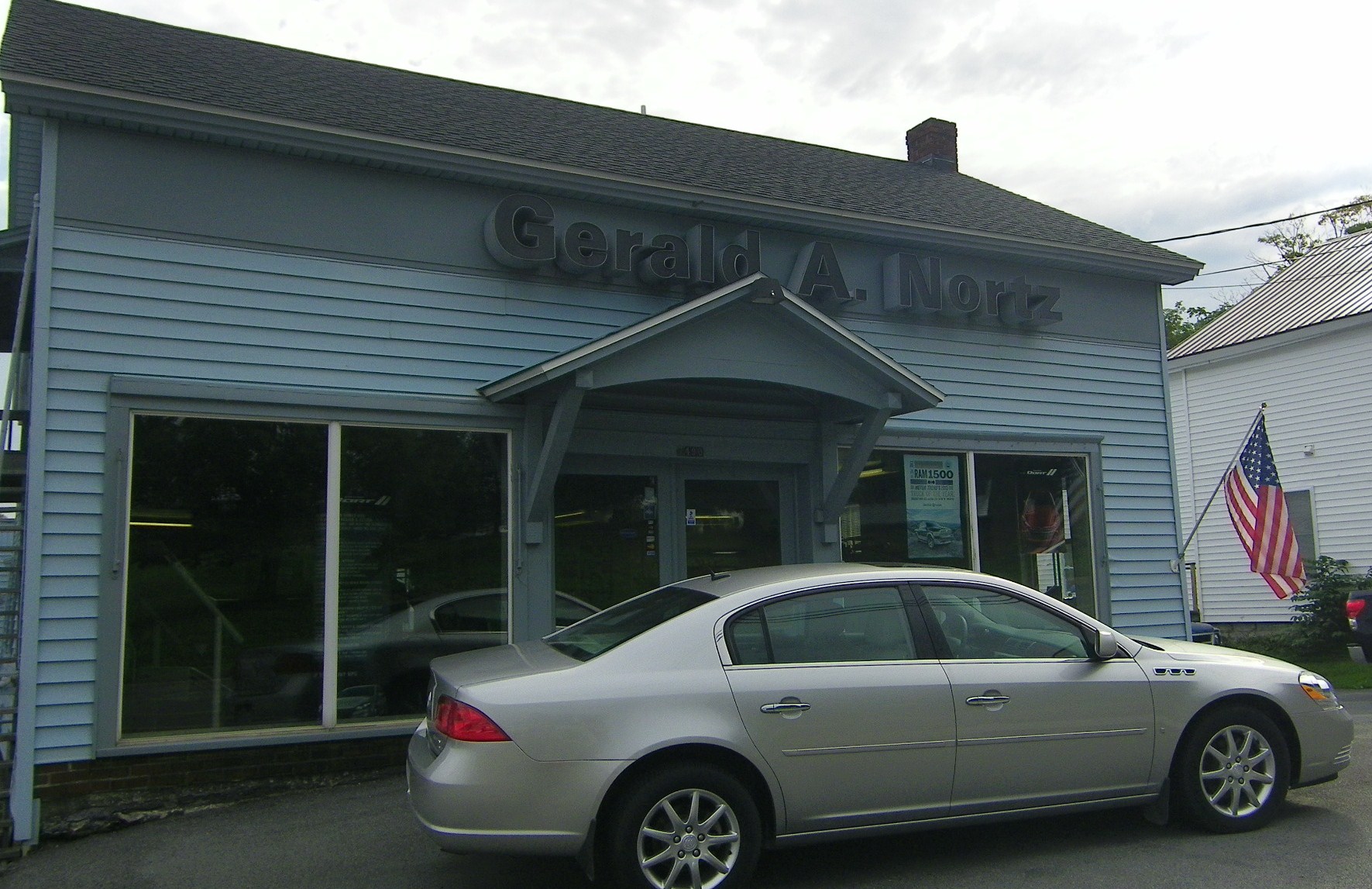 of River and South State Street. Tom Nortz (my father) purchased the dealership and expanded with Dodge in 1979. I purchased the business from my father in 1999 and added the Jeep franchise. My plan is to keep the business going forward with a possible expansion in the near future.
Why did you choose to do business in Lewis County, NY? I graduated from Canton ATC and Northwood Institute in Michigan with a degree in Business Administration and Automotive Marketing. I returned to an already established business to learn more from my father, with a plan in place to purchase it when he chose to retire. I am a true to Lewis County, with my roots here and I have always wanted to work, improve and be involved in the community. The experience away, living in another state, made it clear that I wanted to return and build a life and business here.
"Getting rich shouldn't be one of your top expectations in a small market such as ours - providing a great product and customer service experience is more important." - Gerry Nortz
What are the advantages and/or opportunities of doing business here? Doing business in a small town and rural area gives me the opportunity to work with and for my family, friends and neighbors. I get a lot of satisfaction when I can help someone I know personally, find a product that they want, step by step, and see it through from the moment they walk through the door to the day they drive away from the dealership. I get the opportunity to be a part of the process, from beginning to end. We are lucky to have generations of families do business with us and because of our size we can be sure they have personal service every time.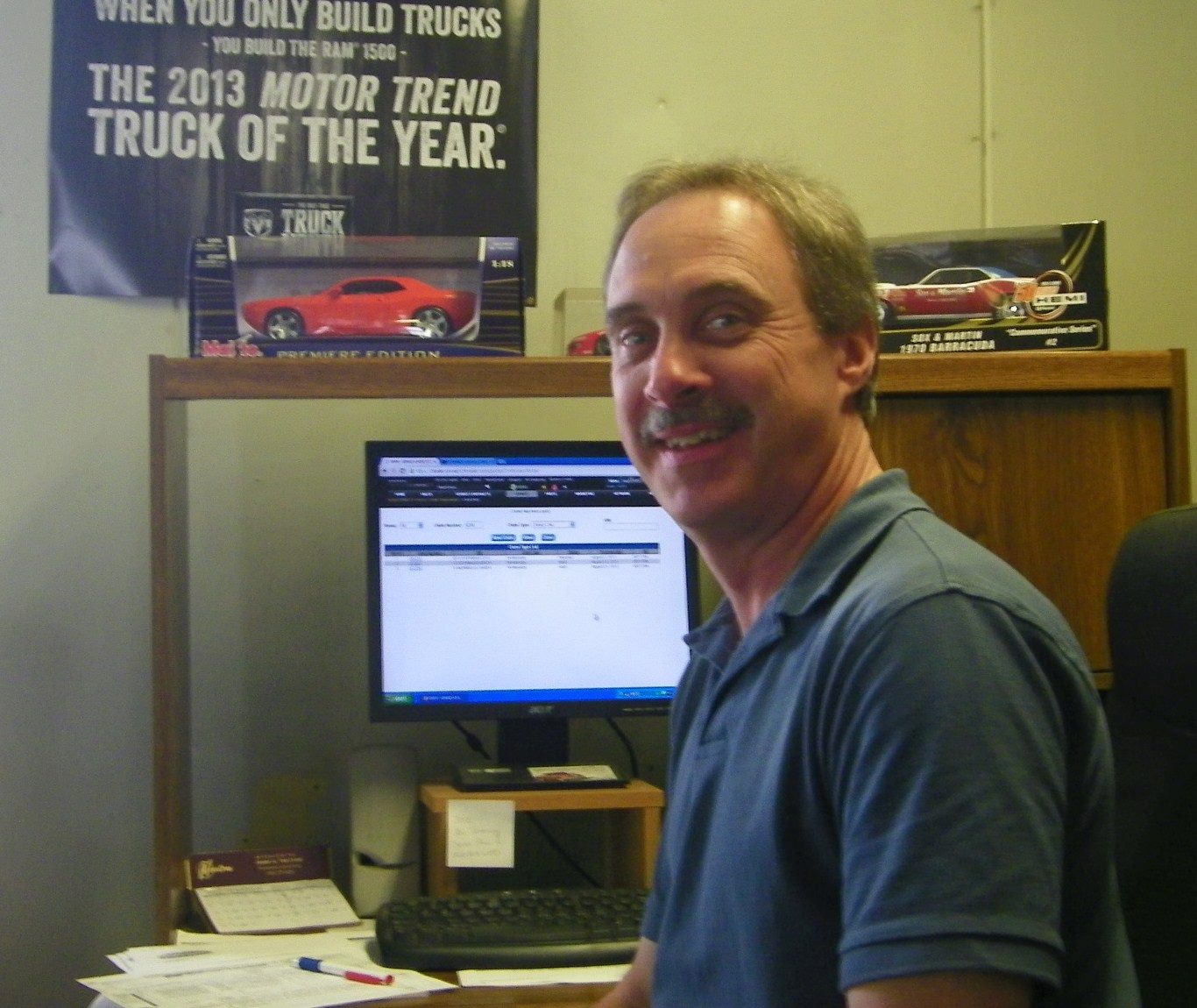 What advice would you give to someone starting a business in Lewis County? Make sure you do your research to find your niche, the business that you want, and one that fits the area. Be realistic. Lewis County is a small market, with unique needs and potential - make sure that you are filling a need and that you like what you do. Getting rich shouldn't be one of your top expectations in a small market such as ours - providing a great product and customer service experience is more important. We have loyal customers because we provide a high quality service with our product.
How has Lewis County Economic Development/IDA helped or made an impact on your business, if any? The IDA's recent efforts to bring in new businesses has many established business owners, such as myself, discussing how to convince Lewis County residents to do their business in Lewis County. Recent conversations amongst business owners always turn to this topic. So many residents go to Jefferson and Oneida counties to purchase large ticket products without ever walking through the door. Cars, appliances, farm and lawn equipment, food are all sold in Lewis County, yet residents drive upwards of 100 miles roundtrip to purchase these things. This practice coupled with NYS taxes and mandated costs have serious implications to a small business. I am excited by your Naturally Lewis campaign, the focus on local farm products and the maple industry.
Want more information on gerald A. Nortz, inc.?
Check out their WEBSITE!