Grand Slam Safety, LLC
Check out the latest Small Business Spotlight on Grand Slam Safety, LLC - an innovative and growing company in Lewis County, NY.
Number of Years in Business 10 Years
Number of Employees 24 Employees
Location 9793 Bridge Street Croghan, NY
Describe your start-up story. In the winter of 2008, the President of the Beaver River Central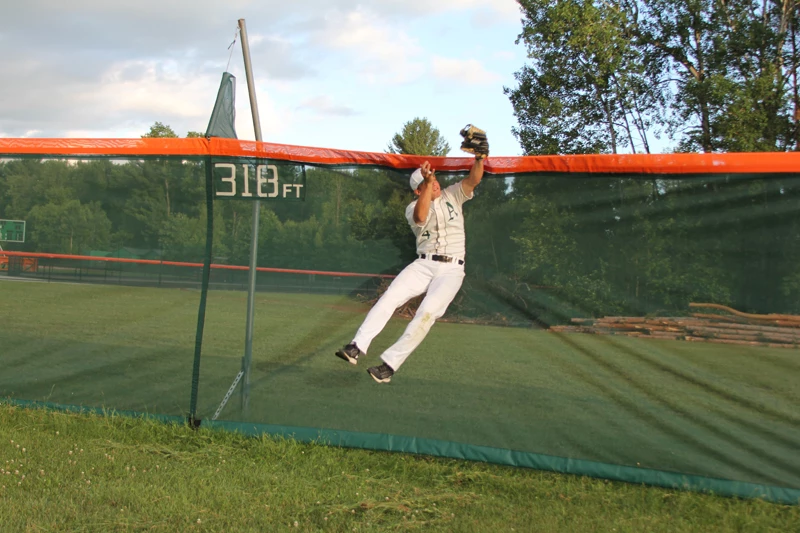 School Booster Club approached Bob Lyndaker, who had a son playing on the high school baseball team, and asked, "Bob, what do you think about putting up an outfield fence?" Bob's reply, "I think it's a great idea...as long as it's safe."
That began the journey of looking for a fence that he felt would be safe enough for his son's team. After countless hours of dead-end searches for products that allowed playability for both the outfielders and the batters, Bob came up empty handed. The outfield fences that he did find were either too dangerous or too flimsy for outfielders to run up against. Also, these fences were set so far back (again for outfielder safety) that a batter could never even dream of hitting a true "home-run".
Next, Bob took to the United States Patent and Trademark Organization (USPTO) website, and after a couple months of searching, found nothing that was similar to what he had envisioned. It became evident to Bob that the fence the school needed didn't exist; so he decided that he would need to make one!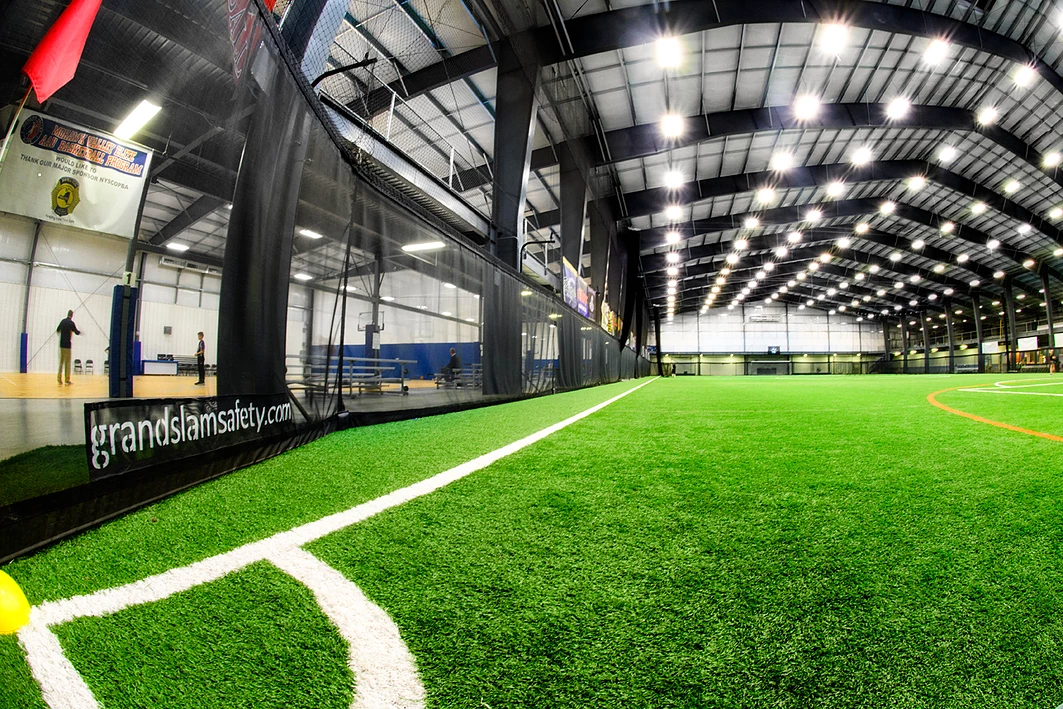 All that spring and summer, Bob began late nights of working the math, the angles, and the mechanics. This led to more late nights of design and prototype production in his basement and garage. Quite literally, he was designing a fence from the ground up. After running the idea by some engineers and getting their approval, he felt that he had something that could work. Bob gathered a few friends to discuss the idea and show them a prototype he had created. Before he knew it, four friends were forging a partnership to design and manufacture a safe baseball fence. Bob was joined by Mickey Lehman, whose daughter played on the girl's softball team, and by Dave Moore, whose son played along side Bob's son on the baseball team. Another 'Bob,' Bob Chamberlain, joined in as well. He had been the cross-country coach and a teacher at Beaver River, as well. Together, these men formed the partnership, that is now known today as Grand Slam Safety, LLC.
Why did you choose to do business in Lewis County. With each of the partners being from Lewis County, and being acutely aware of the dwindling opportunities in the manufacturing sector locally, we had a strong interest in doing something that would be a positive for the area. Despite being told by numerous people that we should sell the patent, or move to the South and set up a manufacturing facility there, we agreed unanimously that we wanted to manufacture our products in Lewis County. Our decision to buy the mothballed Beaverite plant in Croghan was very parochial, but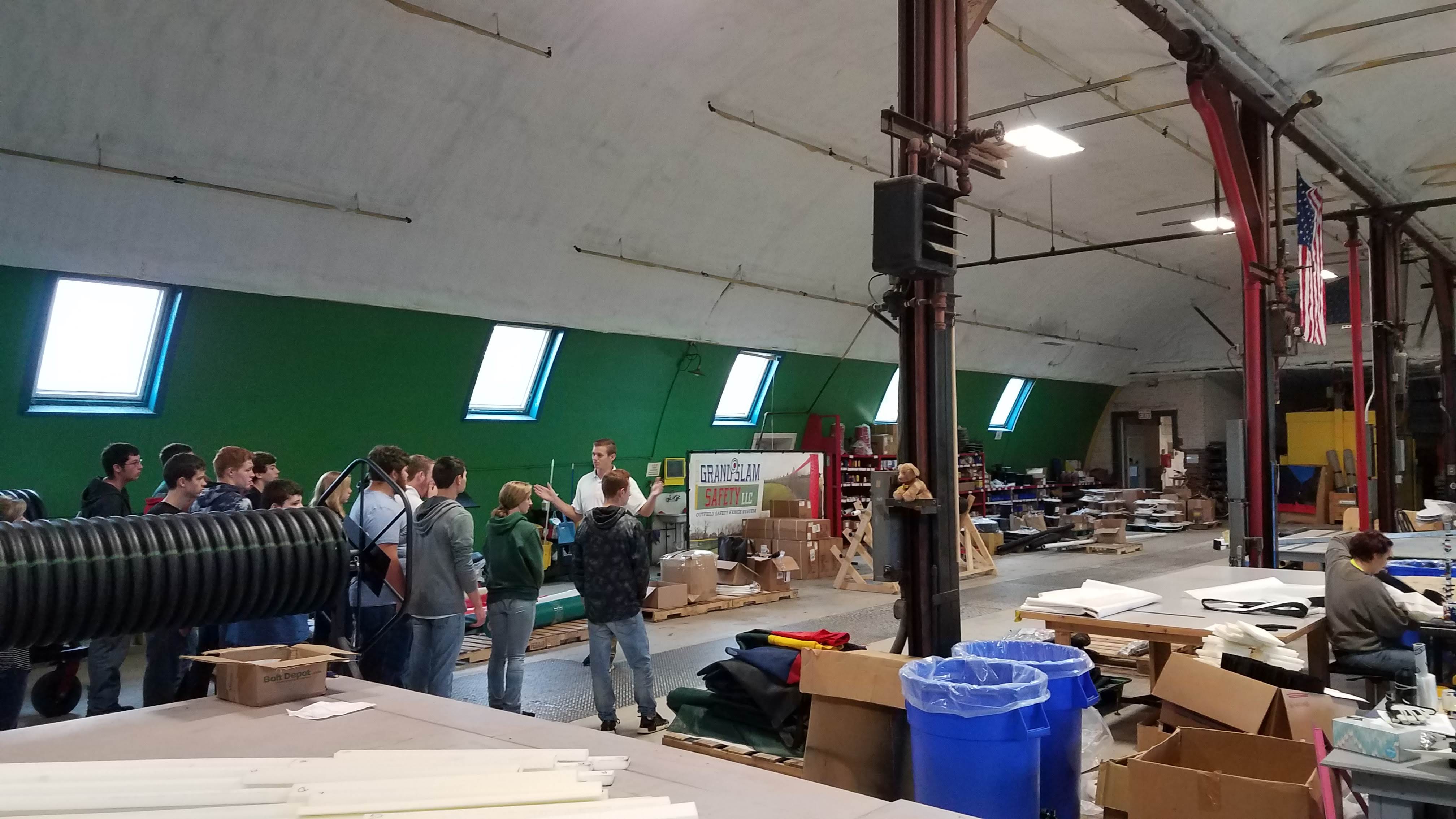 is working out well given the good condition the building was in and the way the space lends itself to our needs.
What are the advantages and/or opportunities of doing business here? At a time when other businesses complain about the lack of a motivated and talented work-force, we are experiencing the opposite. Some very gifted, local workers are excited about the opportunity to work with a start-up company that has a vision of making a unique product that improves the safety of athletic facilities across the country. Through our experience, we have found that there is a talented work-force available, that wants to remain local, if they can contribute to something meaningful.
What advice would you give to someone starting a business in Lewis County? Be unique. Have a compelling story and offer a quality product and you will find the resources that you need for success.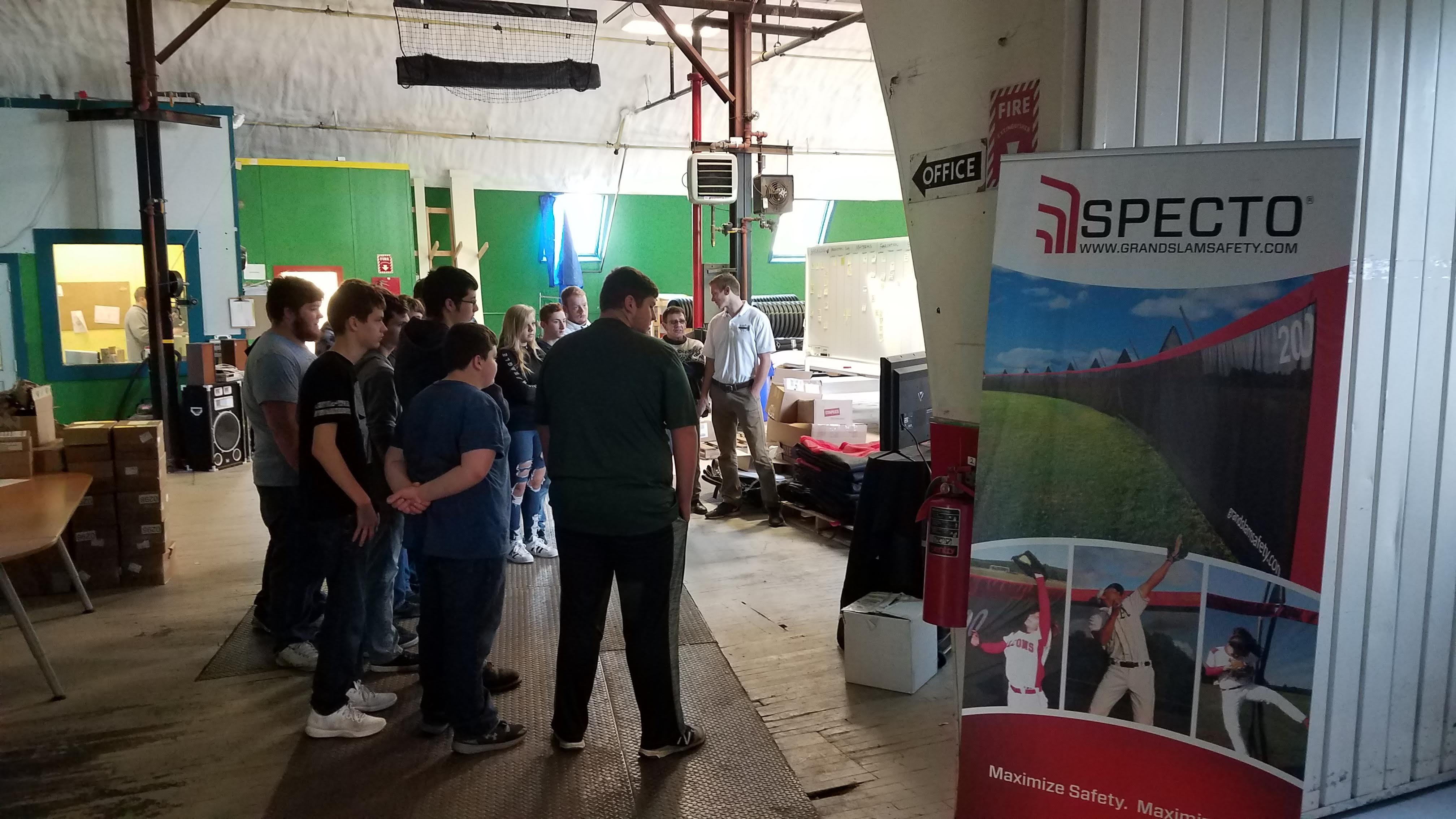 How has Lewis County Economic Development/IDA helped or made an impact on your business? The LCIDA helped us to secure a PILOT which did help to reduce our property tax burden during our formative years. They also put us in contact with National Grid for an energy efficiency grant and with Snow Belt Housing for an equipment purchase grant.
Want to learn more on grand slam safety?