MAG'S Creations
Read more on the start-up and success of MAG'S Creations, LLC!

Business Name: MAG's Creations, LLC
When did you establish your business? I established my business in 2013 as a part-time business, and became full-time on January 11, 2017!
Number of Employees: 1 - Myself!
Describe your start-up story: My father did some woodworking when I was younger, and I grew up on a small farm where working with your hands was encouraged. I learned all the finer points of woodworking and farm life from my dad and then it developed into something more. People seemed to like what I made for them, and everyone encouraged me to start selling my items; the business grew from there! There's been a lot of trial and error over the years, and a lot of mistakes to get to where I am now. It takes a lot of hard work and dedication to this craft to produce a quality piece, but I wouldn't want to do anything else!
Why did you start your business in Lewis County, NY? I was born and raised in Lewis County and I love the area and the people. It's a great place!
What challenges have you faced while starting this new business? Where to begin! The challenges have been too many to mention. In the beginning, when I was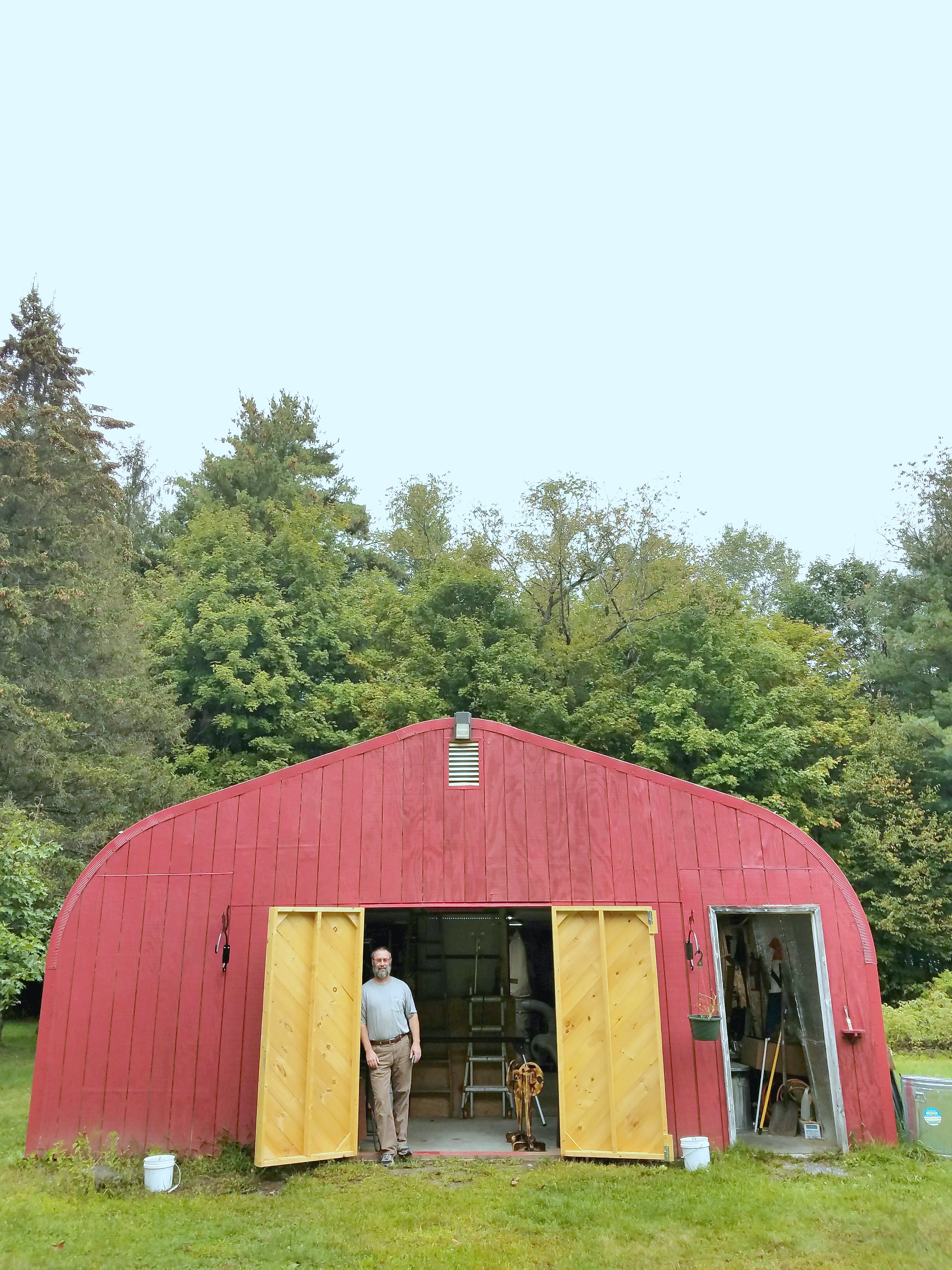 just working the business part-time while juggling my other job, it was extremely difficult. Learning how to manage cash flow and the business aspects like taxes and converting to an LLC, were all things I had to learn quickly. The first year has definitely been a wild ride and many learning curves with running my own business. I am constantly trying to improve myself to make my business more successful.
What are some of your business highlights since opening? One of the biggest highlights was receiving help from a program through the Small Business Development Center to further my online presence. I have enjoyed learning new ways to market myself. As far as my products go, my line of portable wine, beer and soda tables have recently taken off during this past summer. I also just purchased a new BOSS laser engraver, which has allowed me to expand my business to a larger product line and add more value to my wood products that I am already producing.
Where do you see your business going in the future? My ultimate goal is to hire a few employees part-time, with the goal of them turning into full-time positions. I would like to continue to see growth in my business. Some short-term goals include adding another laser and expanding the shop so I have more room to work.
How has Lewis County Economic Development been of assistance to your business? Lewis County Economic Development has held several seminars that I have attended where I could ask plenty of questions about issues important to my situation. The "Naturally Lewis" brand has helped promote my business on Instagram. The guidance I have received from those seminars have proved to be an invaluable resource.
Want more information on MAG's Creations? Vist their website or Facebook page!