The Edge Hotel | Boondocks Restaurant | 3 Willows Event Center
Take a trip down Route 12 to Lyons Falls where you can stay, dine and play! Mike and Tracy Hurilla have created a destination for locals and tourists alike with their hotel, restaurant and NEW event center. In the face of adversity this past year, the businesses pivoted to create a new experience utilizing their new event space to offer a winter buffet option! Read more about their story below!
Owners: Tracy and Mike Hurilla
The Edge Hotel Established: 2002 – expansion additional 14 rooms in 2006
Boondocks Restaurant Established: 2010 – bar expansion 2017
3 Willows Event Center Established: Fall 2020
Location: 3950 NY-12, Lyons Falls, NY 13368
Number of Employees: 80 – all three businesses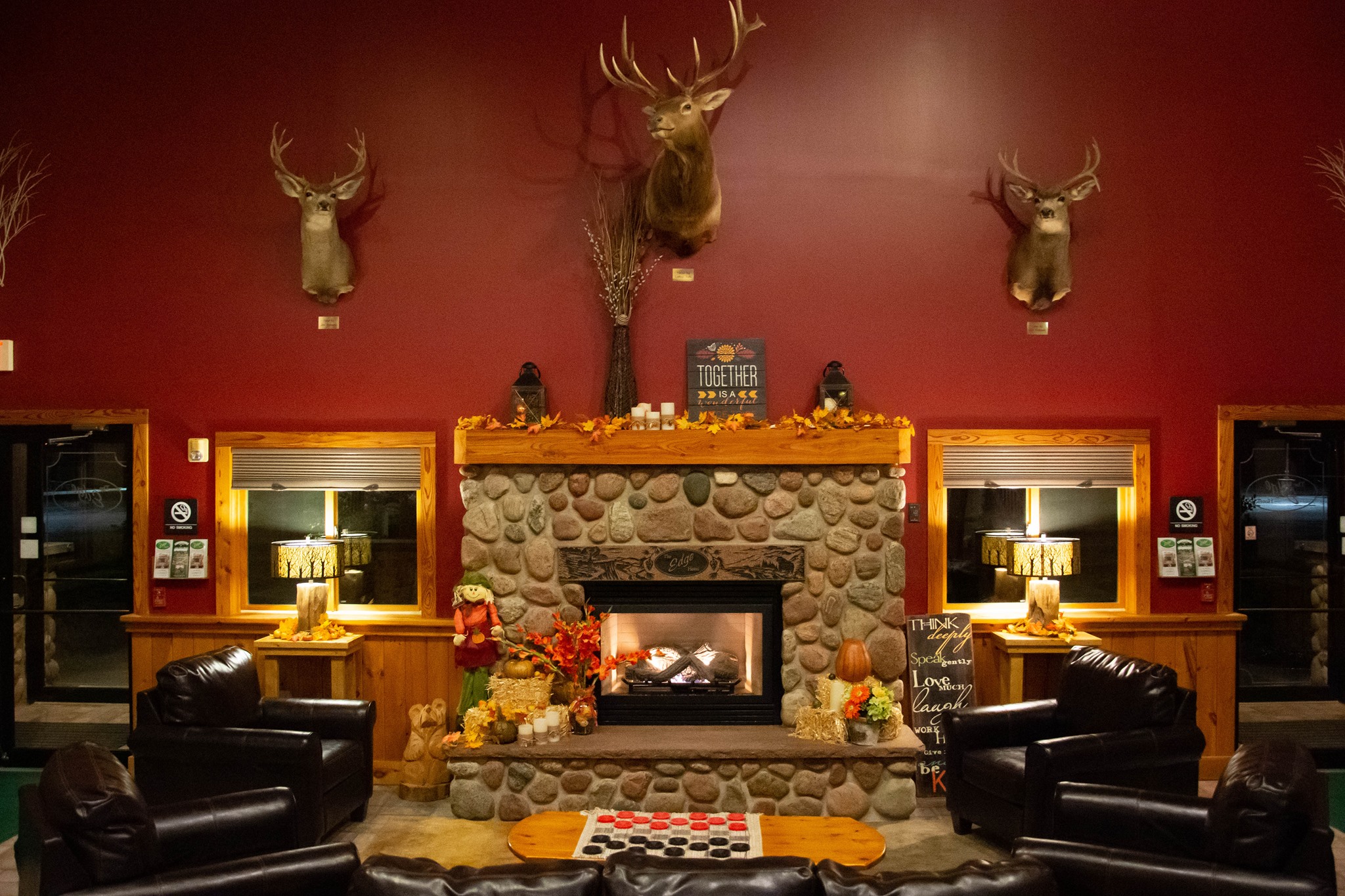 Describe your start-up story. Owners Tracy and Mike Hurilla started their entrepreneurship journey in 1989, with their first business North Country Building Supply. In 1999, they purchased property on Route 12 in Lyons Falls that would soon become The Edge Hotel. The hotel opened its doors in 2002 with 51 rooms and expanded with an additional 14 rooms in 2006. Once the operation of the hotel was established, Michael and Tracy began to fulfill the need for an on-site dining establishment. They designed and built Boondocks Restaurant & Bar which opened in 2010 and expanded with an addition to the bar in 2017. Owning and operating a successful hotel and restaurant is no easy feat, but the owners were able to build a team over the years that only furthered their success. Restaurants cannot operate without everyone working together as a team and we pride ourselves in the work environment we have created. We think it shows in our service and our quality of food.
On the expansion, owner Tracy Hurilla said, "Over the past few years, we have put a staff in place that both inspired and motivated us to make the leap in expanding our businesses. They are extremely talented, innovative young professionals who will only further the success of our endeavors."
Why did you choose to do business in Lewis County? We wanted to raise our kids here, it is a great place to raise a family. We love the small hometown feel, everyone supports each other and other businesses.
What advice would you give to someone starting a business in Lewis County? Believe in yourself and never stop chasing your dreams. Lean on the support of your local community and its leaders! They will help support and guide you!
What are some of the current projects you are working on and what are you looking forward to in 2021? We are really looking forward to running the new event center and seeing what our team can accomplish with it once the restrictions in NY are lifted. We are excited to see people get married, have their conferences, and also see what events our staff and community can come up with to use the space! The new event space includes a large banquet hall that can be divided to do two separate events, a large outdoor garden area enclosed by beautiful trees for privacy, a large handicap accessible deck with access to an upstairs banquet room, and two beautiful bridal suites for getting ready. 3 Willows' guests can enjoy the convenience of staying onsite at The Edge Hotel and dining at Boondocks Restaurant & Bar through-out their stay. A large catering menu with a variety of options for breakfast, lunch, and dinner is available for events. Now Booking for 2021 & 2022
Winter Design Challenge
The Lewis County Development Corporation (LCDC) called on businesses to create solutions to stimulate and encourage safe experiences, for both customers and tourism, entertainment and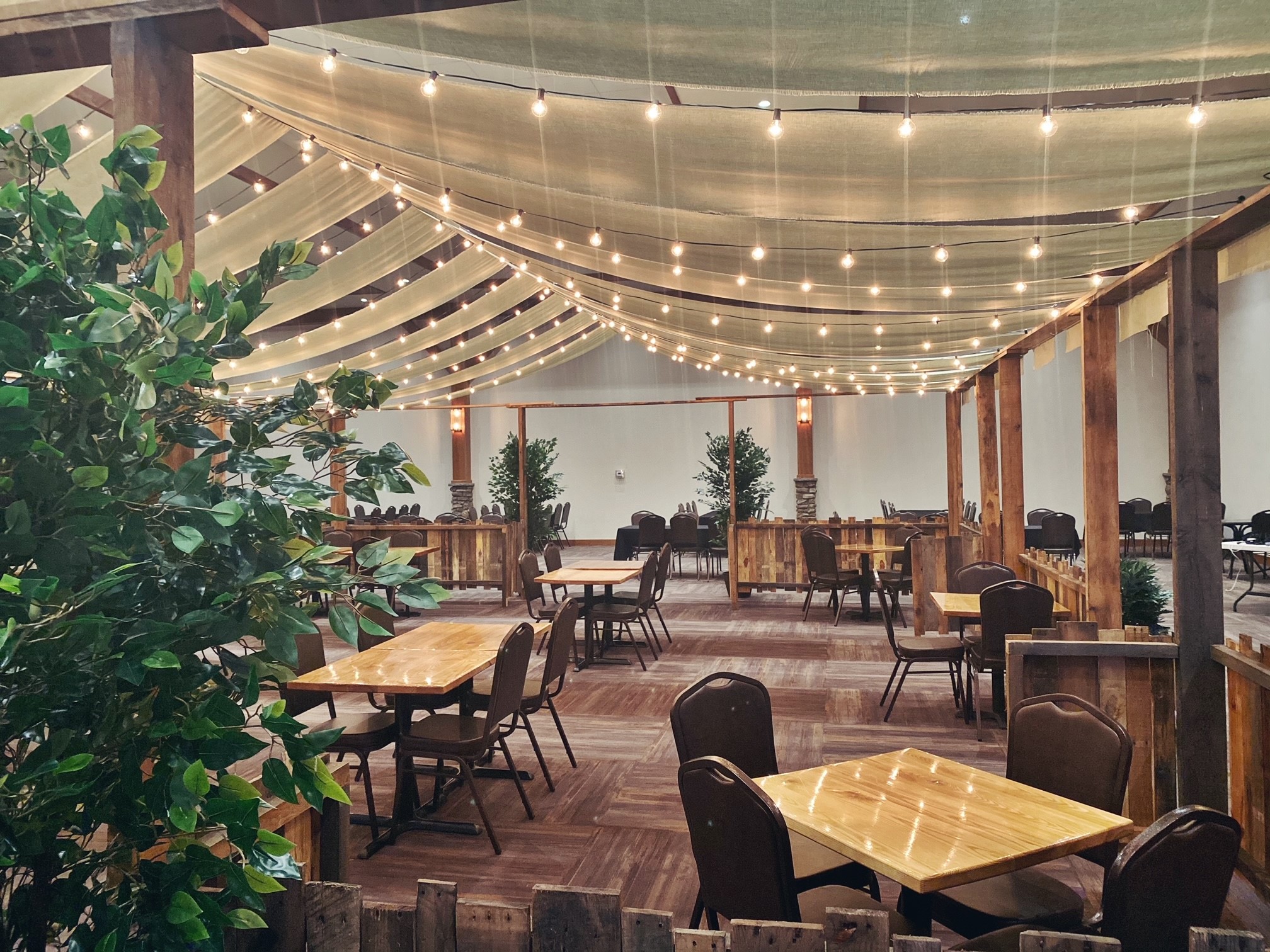 hospitality businesses, during the cold weather months amid the pandemic. Utilizing the new 3 Willows Event space, Boondocks created a Winter Buffet experience for locals and tourists to enjoy. To break up large event space, they created a unique divider and added some greenery and lights to create ambiance. You can also enjoy entertainment from multiple projectors that display various sporting events or opt for a more secluded area if you wish to dine in a more conventional dining room atmosphere. Check out Boondocks Facebook page for up-to-date information and weekend menus!
Visit their websites!
The Edge Hotel | Boondocks Restaurant & Bar | 3 Willows Event Center