West Martinsburg Mercantile
A walk through West Martinsburg Mercantile takes you back in time, to a simpler lifestyle, where locally grown products were all you purchased. Kim Gracey, owner and operator, hopes that the reopening of the nostalgic and historic store front, will help customers relive old memories, create new memories, and will provide opportunities to buy local from a growing list of local producers. Read more on her start-up story below!
Owner Kim Gracey
Address 4815 West Martinsburg Rd, Lowville, New York
Date Opened We have been in operation since July 2019
Number of Employees Currently, I work majority of the hours but also have 3 part time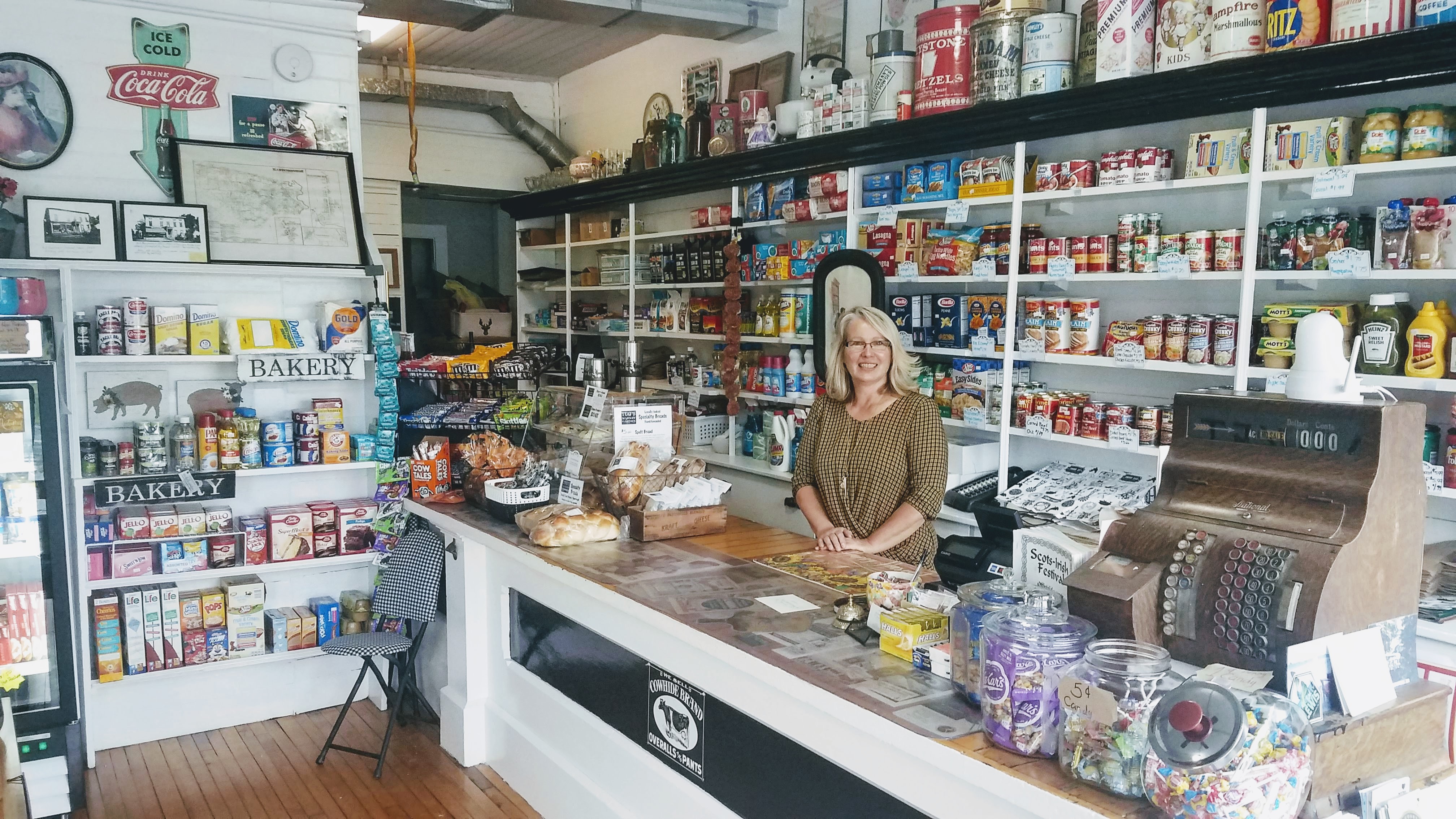 employees
Describe your Start Up Story I bought the property in 2001, and at that time, the storefront was still intact from when the prior store owners retired in 1994. It was formally known as Footes Corner Grocery Store, and I had hopes at that time to reopen it as a general store. Following my retirement in 2018, I decided to do just that. I knew I wanted to showcase local Lewis County products, artists, craftsmen and local farmers within this little grocery/mercantile store. I searched Lewis County Economic Development website (naturallylewis.com) to find local talents and started to make contacts. I was pleasantly surprised in the interest and willingness of these local businesses to partake in my adventure in forming the West Martinsburg Mercantile. The store includes many specialty products that are locally grown, baked and produced in Lewis County, and also includes a "Curiosity Shop," that offers unique home and giftware items for your home & cabin.
Why did you decide to start your business in Lewis County? If there are two words to answer this question, it is "Family Roots." I grew up in the Hamlet of West Martinsburg and, as many, visited this grocery store as a child and had fond memories of enjoying my candies on the front steps of what was known back in the day as "Footes Grocery." After living out of state for several years, my husband and I returned back to Lewis County to raise our family and operate our own dairy business for 30 years. I always had some sort of connection to the Hamlet of West Martinsburg as some of my family still reside in the township. I wanted to be able to bring back the history of this store front, and offer to others a sneak peak back to the slower days, a chance to revisit, relive and enjoy the years past. My hope for this little general store is to help make new memories for the current nearby residents, the next generations of neighborhood children, retired farmers and all who want to visit this and relive the Mercantile experience.
What are the challenges of doing business in Lewis County? Our biggest challenge is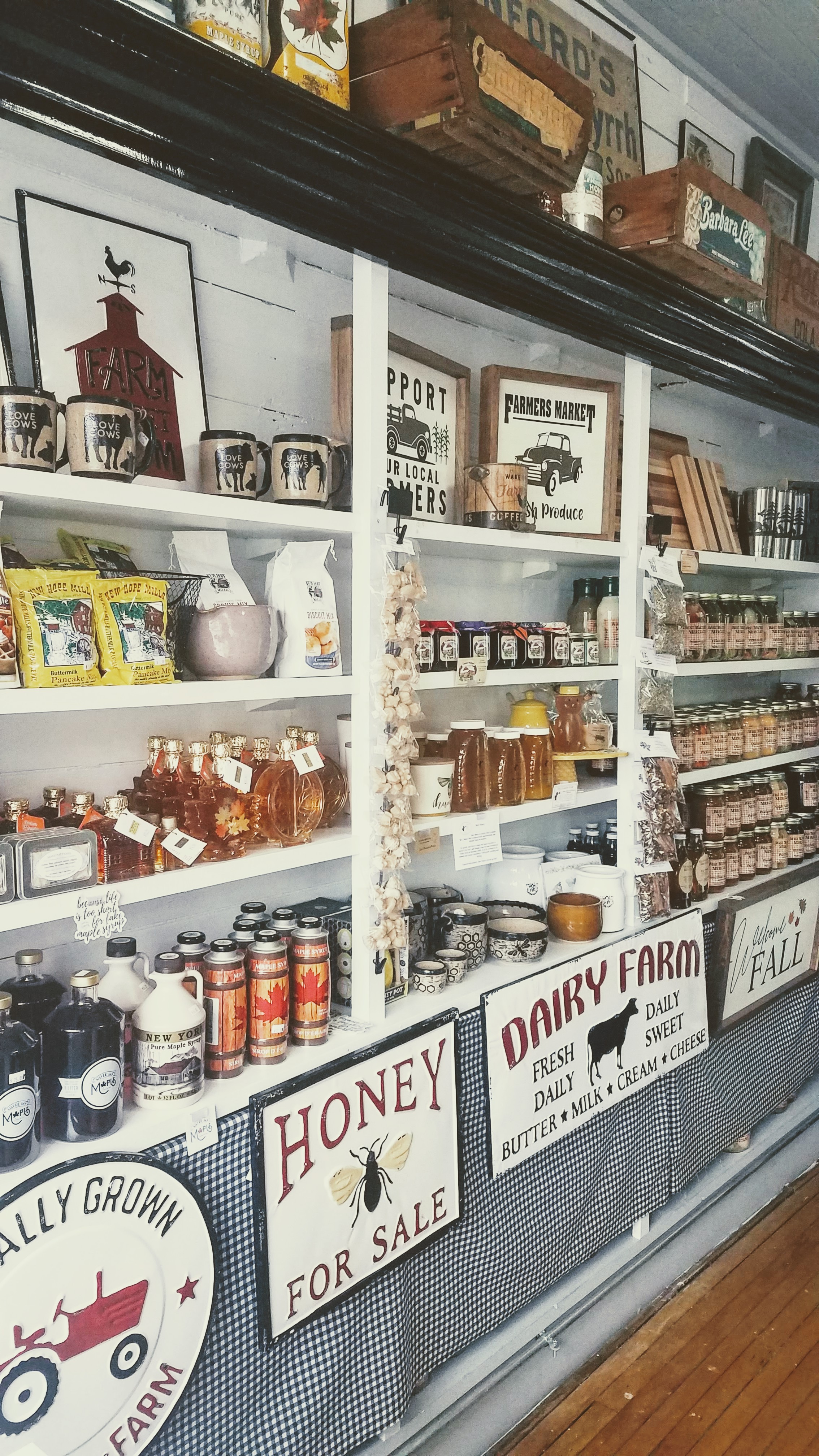 the lack of broadband and internet in rural West Martinsburg. This makes it a challenge for my digital check-out system for customers when we have spotty internet.
What have been some highlights since opening your doors in July? Some of the greatest highlights have been working with local producers. We have so many talented entrepreneurs in Lewis County, and it is our mission to support their businesses. Currently, we have 25 local vendors in the Mercantile.
How has Lewis County Economic Development assisted your business start-up? I used the Naturally Lewis website to obtain information on local products and met with LCED staff to go over ideas and start-up advice.
Interested in learning more on the west martinsburg mercantile?
Find them on the Lewis County Cuisine Trail!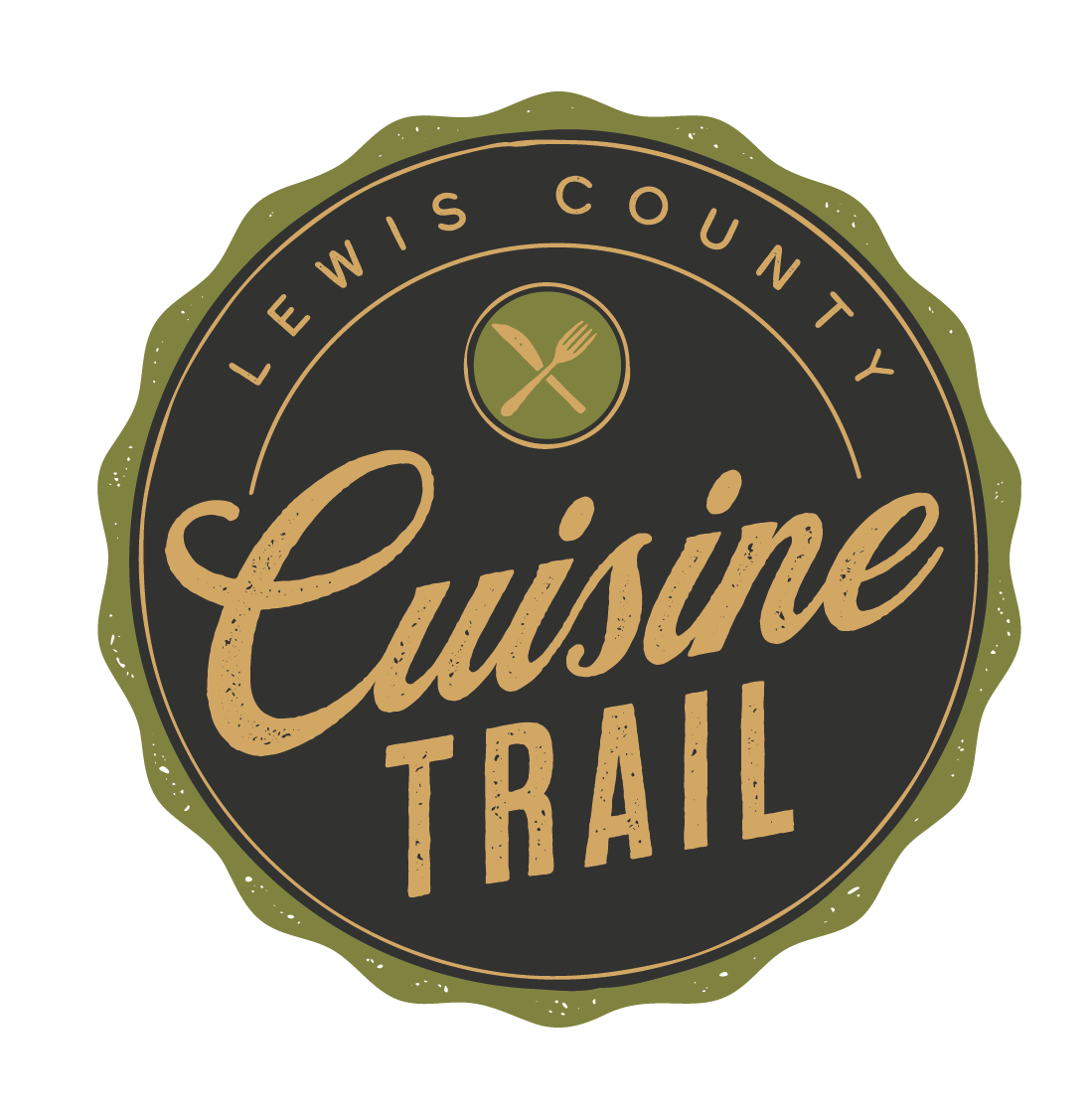 Check out their Facebook Page! Find them on Yelp!
Local Producers featured in the West Martinsburg Mercantile (click for more info):
Ross Farms Beef | Grassroot Meats | Shultz Family Cheese | Moser MapleRidge Farm | Black River Valley Natural | Cummings Farms Creamline Milk | Owls Landing Farm | Cedar Hedge Farm | J. Beyer Metal Crafts | Silver Sap Maple | SollyJon's Maple Sugar | Hidden Pastures Goat Dairy | Tugs Market Garden | Tina's Tasty Treats | Nichole Marie Home Decor | Ol'Factory Farm | Sweeny Wood Crafts | Misc. Delights Co | Julies Backyard Pottery | Garden Thyme Herb Shop | Tug Hill Artisan Roasters | Colwell's Farm Market