It's Official! Skewed Brewing is moving operations to Lowville, NY!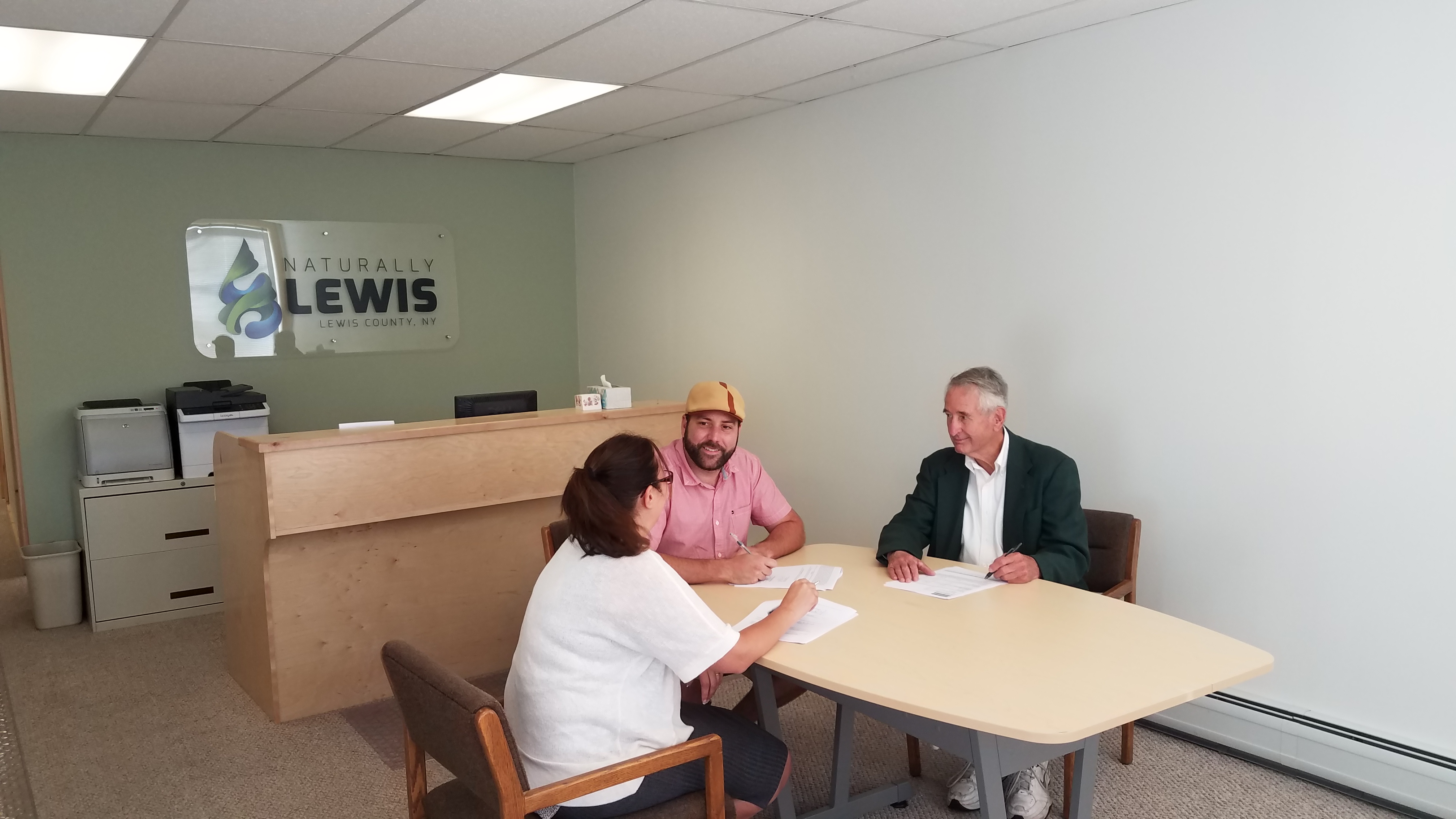 Owners of Skewed Brewing, Ryan & Cheryl Chaif, sign contracts with Rocky Fawcett, Chairman of the Board, Lewis County IDA
Skewed Brewing, located at the Salmon Run Mall in Watertown, NY, is officially moving their craft beer brewing production to Lowville, NY. The Lewis County Industrial Development Agency, owners of the Trinity Ave. brewing facility, spent two months marketing the facility before owners of Skewed Brewing expressed interest in taking over the lease. Skewed Brewing owners, Ryan & Cheryl Chaif, approached the IDA and stated that expansion into this facility would not only increase their brewing capacity, but allow them increase their product line, as well. Skewed Brewing plans to brew their already popular craft beers and kombucha drinks out of this facility to supply their current location in the Salmon Run Mall. Transition into the new facility will take place over the next few weeks, and brewing will begin in November 2017.
Welcome to the Lewis County business community, Skewed Brewing!