Village of Lyons Falls Announces Bid for NY Forward Funding
LYONS FALLS, NY – The Village of Lyons Falls is excited to announce that it will be preparing an application for the 2022 State NY Forward competition, competing for up to $4.5 million in the North Country Region to help revitalize the Village of Lyons Falls.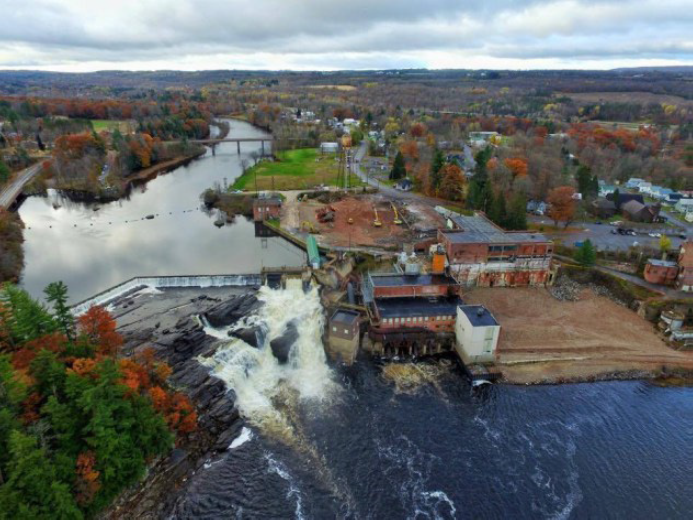 NY Forward supports a more equitable downtown recovery for New York's smaller and rural communities, with a focus on hamlets, villages, and neighborhood-scale municipal centers. Through the NY Forward program, these smaller downtowns will attract more businesses, residents, and visitors, while also providing a higher quality of life for residents.
Since 2001, the Village has experienced a significant change in its economy due to the closing of its historically major employer – the Lyons Falls Pulp and Paper Mill. Since then, the Village has strived to reimagine its identity and looked towards future opportunities for redevelopment. The Village of Lyons Falls was designated as a Brownfield Opportunity Area (BOA) in 2012 and completed the Nomination Study in 2014 which highlights specific opportunities for growth and redevelopment in the Village. Over the past decade, several public and private investments have been made to improve village infrastructure and invite new businesses to locate in the village; most notably over six-million dollars has been invested in the demolition and clean-up of the former Lyon Falls Mill Site.
"The NY Forward program is a great opportunity for our small village to receive funding to revitalize our downtown area and add new business potential," said Lyons Falls Mayor Donna Dolhof.
As a result of the BOA, the brand "Lyons Falls Connects" has emerged to represent community development strategies for revitalization of recreation, business and preserving the village history. Lyons Falls NY Forward application will highlight redevelopment of our downtown spaces, small business development, waterfront development and enhancement of outdoor recreational opportunities unique to Lyons Falls.
"We are so grateful for recent revitalization investments like the Basin Canal deck and the installation of the new Lyons Falls Mural, that continue to preserve our village history, while also providing spaces for our community to enjoy," said Lyons Falls ALIVE Board Member, Katie Liendecker. "We look forward to continued collaboration with the Village to enhance our downtown spaces for residents and tourists alike."
The Village of Lyons Falls will hold a public information session at the September 9th Food Truck Friday event held at the Lyons Falls Riverside Park from 5:00 PM to 8:00 PM. The community is encouraged to stop by the Food Truck Friday for a chance to review and discuss the NY Forward application and learn more about its potential impact to the village.
Public input is welcome! Naturally Lewis has put together a one-stop-shop webpage to keep the community updated with project submissions, application details and public outreach events. If you have ideas, projects, would like to offer support, or would simply like to participate in the application process, please visit our webpage for more information: https://naturallylewis.com/growing-oppurtunities/village-of-lyons-falls-ny-forward
The Village of Lyons Falls will be assisted by Lewis County Planning and Community Development Department and Naturally Lewis in preparing the NY Forward application.