The world's largest one day leadership conference will bring together professionals to learn skills in leading healthy teams.
LOWVILLE, NY – Leadercast Live, a unique and one-of-a-kind leadership conference, is coming to Lewis County. Leadercast is the largest one-day leadership conference in the world that is broadcast live each May from Atlanta, GA to host sites all around the world.
According to Leadercast officials, the event will "bring together experts in leadership and organizational health to help attendees master the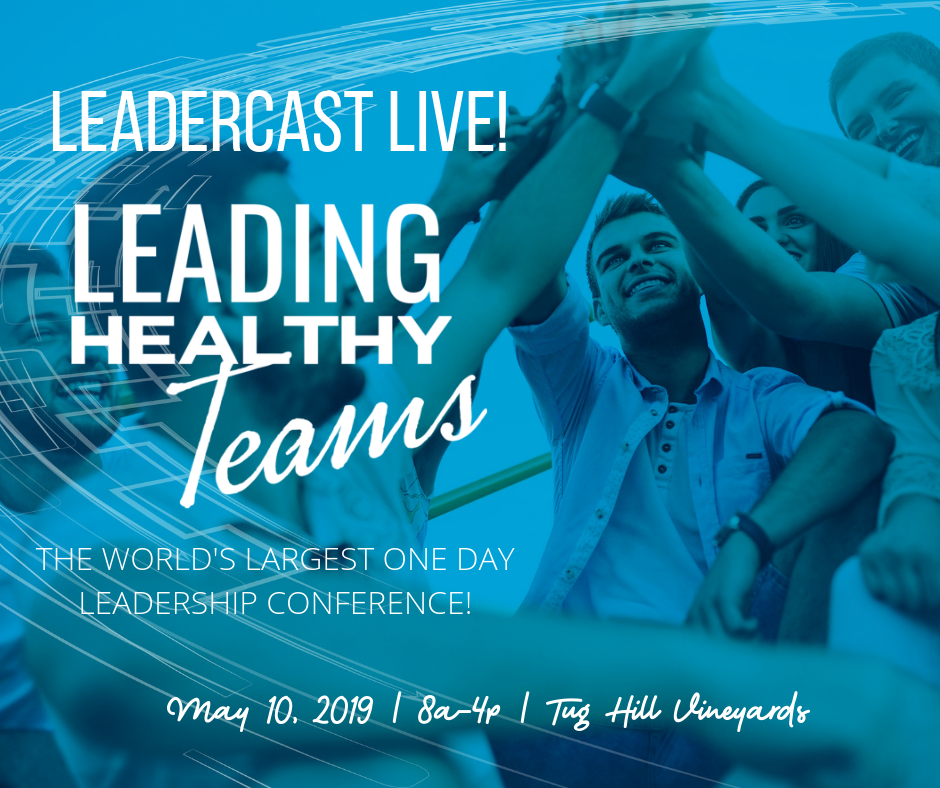 art and science of developing and leading healthy teams."
This year, Lewis County Economic Development/IDA, the Lewis County Chamber of Commerce, and Christie Andrus-Nakano, owner of the human factor, an organizational leadership consulting company, in partnership with Tug Hill Vineyards, have come together to bring a host site to Lewis County. The conference will be live-streamed at Tug Hill Vineyards on May 10, 2019 from 8:30AM to 4PM, and officials have planned other unique networking opportunities and perks throughout the day. A light breakfast, healthy lunch, and afternoon snacks, with Lewis County local foods, will also be provided by Tug Hill Vineyards.
"This exclusive event will not only bring together professionals of our region to learn about leading healthy teams, but will also provide a unique and one-of-a-kind, never-been-done-before experience right here in our back yard. It will be truly an amazing opportunity and a well-thought-out event, with perks, swag, healthy food options, networking opportunities and more," said Brittany Davis, Marketing Specialist from Lewis County Economic Development.
This year, the event will include nine speakers, including famous names, such as Gayle King, Co-Host of CBS This Morning, Marcus Samuelsson, Award Winning Chef, Author and TV Personality, and Ginger Hardage, Former Senior Vice President of Culture and Communications at Southwest Airlines, to name a few. For a full list of speakers, click here.
Tickets go on sale March 11, 2019 through April 15, 2019, and will cost $120 per registrant, with only 30 spots available to this select event. To reserve your spot, visit naturallylewis.com/events, and for more information on the conference, visit live.leadercast.com, or call Brittany Davis at the Lewis County Economic Development office at 315-376-3014.